Blessing
Edited by B.B. Battery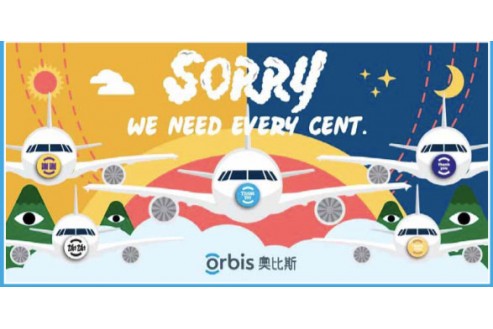 B.B. Battery supports World Sight Day 2016 - Fight against blindness
B.B. Battery supports World Sight Day 2016 - Fight against blindness
Orbis's Flying Eye Hospital (FEH) continues to illuminate needlessly dark lives all over the world!
We are proud to be associated with Orbis and their cause to help people to see again, something we take for granted. We will continue to encourage more members of our industry to participate in Orbis's good work also in the future.
Fight against blindness
Leveraging its greatly enhanced medical and communication capabilities, Orbis's third generation Flying Eye Hospital (FEH) will shortly start bringing light to even more needlessly blind people in the world's poorest countries. B.B. Battery is the partner of Orbis World Sight Day 2016.
http://www.orbisworldsightday.org/en/index.html