Market & Customer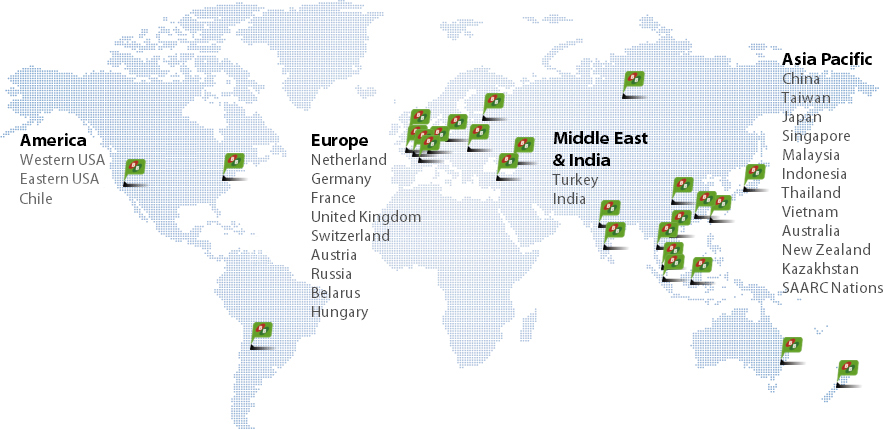 Since day one, B.B. Battery has been positioned as a professional Lead-Acid battery manufacturer, locating in China and aiming to global market. Products and markets are targeted for diversified applications, ie. Telecommunication, UPS, Electrical power equipment, Marine, Electric bicycle, Electrical motorcycle, Energy storage system, Solar power, Wheel chair, Golf cart, Power tool, Emergency lighting, etc.
With 20 years continuous efforts, in Pan-Asia, Europe, America and Africa, we have successfully established sales channels with strong partnership as well as world-classed OEM clients. The increasing sales amount and quantity demonstrate the healthy escalating growth.
The second production site was founded in Changsha/ China in 2006, where produces full range of AGM and Traction batteries. B.B. Battery commits on China market through its new facilities, determines to deliver the advanced Lead-Acid battery into this huge emerging market.
B.B. Battery is committed to the VRLA industry's standards of exceptional quality and reliability. Where we set ourselves apart is in our combination of innovative and time-tested approaches to customer care, product development, and global marketing.
We offer all of the advantages of working with a well-established corporation as well as the personalized attention that you deserve. As our valued customer, you will always be top priority to us.
The long-term commitment of B.B. Battery to the VRLA industry is the reason that we have invested and continue to invest in high tech machinery, intensive R&D and application specific product lines. It is our intention to produce "stationary" power for a rapidly evolving world while maintaining the basics that made us what we are today. 

Thank you for your solid partnership with B.B. Battery and for being the driving force behind our success.
In today's marketplace, customers have become much more discerning and are well educated than ever before. Through understanding the specific needs of customers, B.B. Battery would promise on cost-effective design, highly reliable productivity and quality consistency through non-stop enhancement efforts.