A right choice can revive the Earth….

A durable product can reduce much more carbon beyond our expectation.

Do you know choosing a durable product can revive our Mother Earth? A durable product brings less carbon emission from the section of Production, Consumption and final Recycling. Less resources wasting……and more ENVIRONMENTALLY FRIENDLY! The GREEN is the priceless treasure to all creatures, including Human being! Would you please spend few more dollars for getting this priceless GREEN back?
What are the good stuffs we wish to have in the living? We have been distanced from beautiful blue sky, green grass and fresh air for long… Please kindly do make the right choice on every aspect for restoring our far-lost GREEN. Reviving our Mother Earth!
BB Battery has been aiming to manufacture highly durable products. The maze of continuous increasing production has never been its commercial goal. Our genuine wish is about making you and all our life becoming better and better…. Please, taking action now! The immediate action has never been too late!
Who We Are?
Accumulated worldwide reputation and plentiful of knowledge in VRLA Battery industry.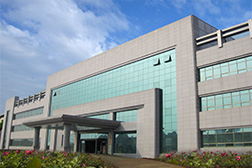 B.B. Battery is a professional Lead-Acid Battery manufacturer, established in 1992. There was over 30 million US dollars as initial investment on the facilities occupying 60 thousands square meters area.
In 2006, B.B. Battery has extended its investment in Changsha National Economic Development Zone, founding the second site with complete lines of Lead-Acid battery production. There are more than 2000 employees and solid management team altogether with monthly production of 2.5 million 7Ah-12V batteries equivalent for Asia, Europe and US markets.
Through more than 20 years persistent commitment, we have accumulated a worlwide reputation and plentiful of knowledge in this industry. The solid researching force and efficient production line with highly sense of quality have become the valuable assets of the company. B.B. Battery would continue to present its strong developing capability and deliver valuable products for all its clients.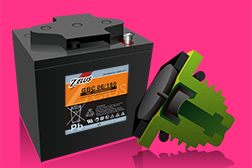 What We Do?
B.B. Battery has produced excellent quality lead-acid batteries for over 20 years!
As a reputable Lead-Acid battery manufacturer, B.B. Battery has devoted on VRLA (Valve Regulated Lead Acid) battery for over 20 years, integrating with AGM, Gel and flooding technologies. We do believe essentially a best product must be well managed from beginning to the end. In headquarter, we own a professional R&D teams dedicating on product developing. In cooperation with highly qualified production lines and QC/QA system. B.B. Battery produces excellent quality lead-acid batteries.
lts applications cover UPS, Telecom, Marine, Electric vehicle, Solar/PV, Forklift, Power tool, Medical equipment, Emergency lighting, etc. The world top five UPS Power System manufacturers have all adopted our products into their equipments. It is always our commitment to serve these markets with high quality batteries.
Constantly, B.B. Battery pursues on new technology, production technique Improvement, precise quality control, efficient management with honest attitude. These features maintain our leading position in the competitive market.
Continuous investment was injected yearly to upgrade and renew facilities and equipments. In parallel, quarterly there are ideas or adjustments recruited for production enhancement. The fundamental operation framework is reinforced by a solid, experienced management team through daily end-to-end harmonious team works.
We pursue, not only for surviving but also overtaking.