Support & Service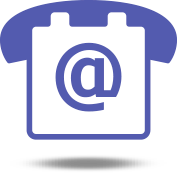 Technical Support & Customer Service
As a responsible manufacturer, all of our Product Series are fully tested to ensure they achieve the technical specifications as reflected on our Product Specification Sheet prior to making them available to our customers. Furthermore, we understand our mission should not be constrained on production only and we would work together with customers by providing our experience for successful project delivery.
We believe a trustworthy partnership is established on an honest activity and rich interactive communication. The core belief we would like to express is that customer's ultimate satisfaction is our No.1 goal.
We are looking forward to assist your need. Please contact us for service information.
Recycling
B.B. Battery has always been conscious and devoted to the environmental protection. Our China factory has its own state-of-the-art waste water treatment system and other environmentally friendly procedures and systems. We are ISO 14001 certified for environmental management standard.
You may ship your sealed lead acid batteries to B.B. Battery FREIGHT-PREPAID (You pay for the shipping). B.B. Battery will be glad to recycle the sealed lead acid batteries for you. Prior to shipping your batteries to us, please be sure to call our customer service at 1-800-278-8599 (if you are in the North America and South America regions) for details and further arrangement for your recycling needs.
We thank you for joining us in protecting our environment.