VRLA-
GEL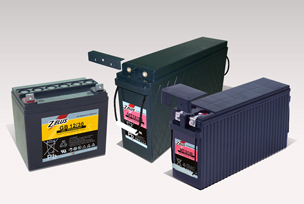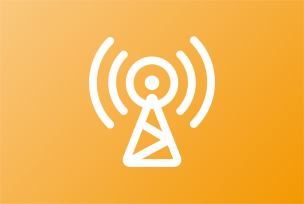 GB-(R)

egular and

GFT

-Front Terminal

GEL technology has a number of advantages over the equivalent AGM battery range,
Particularly for telecommunication applications such as:
Increased durability and deep cycle ability for heavy demand.
Full recovery from deep discharge even when battery is not immediately charged.
Suitable for unstable main power, tolerates AC ripple well.
High tolerance to discharge when a full charge has not been achieved.
Very low to no gassing (unless overcharged).
Superior performance with longer discharges.
Will not freeze to -20°F/-30°C (if full charged).
Lowest cost-per-month.
Lowest cost-per-cycle.
Overall, for standby applications, GEL battery can survive more strongly in critical environment conditions whatever long discharging time, higher ambient temperature. GB and GFT employ advanced lead plate and gel technology and specially deliver reliable electricity supply under challenged situation.
Model
Voltage
Capacity
(Ah)
Weight
Outer Dimensions
Length
width
Height
GB-(R)
(V)
(C10)
(C20)
(Kg)
(mm)
(mm)
(mm)

GB 12/6.5

12
6.1
6.5
2.45
151
65
93

GB 12/30

12
28.5
30
11.3
195
129
179

GB 12/41

12
38
41
16.1
197
165
171

GB 12/70

12
65
70
24.0
260
173
217

GB 12/80

12
75
80
29.5
329
172
219

GB 12/100

12
93.6
100
35.5
330
173
212

GB 12/110

12
103
110
39.0
407
173
239

GB 12/120

12
114
120
40.0
344
172
280

GB 12/160

12
152
160
55.0
522
202
220

GB 12/210

12
200
210
67.5
522
240
220

GB 06/200

6
190
220
32.8
244
190
275
Model
Voltage
Capacity
(Ah)
Weight
Outer Dimensions
Length
width
Height
GFT
(V)
(C5)
(Kg)
(mm)
(mm)
(mm)

GFT 12/100

12
100
37.5
560
125
230

GFT 12/110

12
110
44.5
560
125
255

GFT 12/150

12
150
52.0
560
125
290
Showing 0 to 0 of 0 (0 Pages)